This is a unique year when you get to choose how, when, where and if you want to bowl! You can get a team together or bowl as an individual.  Due to Covid-19, we're encouraging people to raise money online at this website and through etransfers at office_bbbs@wightman.ca to keep things easy and everyone safe.
 GET CREATIVE – Bowl from your home, backyard, workplace or anywhere you choose! Use a plastic bowling set, have a game of 'Wii Bowling' or play our online virtual bowling game (https://www.bbbsmi.org/vbowling). Get creative and plan what household items you can use for making your own bowling alley (pop cans, water bottles, dominos, snow, etc). The possibilities to entertain yourselves is as endless as your creativity.  Simply have fun!!
Please email us any photos or video, we would love to share them on our Facebook page and website!
Campaign Date for our 2021 BFKS is February 16th until March 8th.
For more information, please email:
teri.dykeman@bigbrothersbigsisters.ca
or call 519-323-4273
Thank You so much for Your Support!
PHOTO GALLERY 2019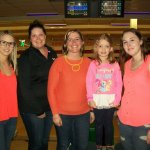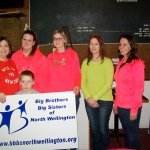 PHOTO GALLERY 2018